"Sustainable," or "Green" design, is now a well-established tenet of architectural design. Definitions of Sustainability typically include the following ideas:
Meeting the needs of the current generation, without compromising the ability of future generations to meet their own needs. These needs include clean air, clean water, nutritious food, healthy land and forests, solar access, as well as the raw materials to provide for our shelter and well being.
The ability of an organism or system to continue to persist using only the resources contained within.
A method of harvesting or using a resource so that the resource is not depleted or permanently damaged.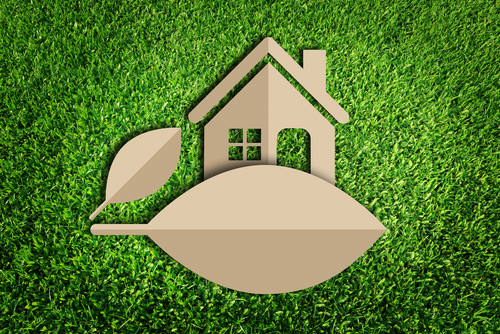 It should be obvious to anyone who knows about our current commercial and industrial practices that we are not currently meeting any of those definitions. And the construction sector contributes greatly to the problem. Or, more appropriately, it reduces our ability to continue to meet our needs. The US contributes a disproportionate share to the problem: we have only +/- 5% of the Earth's population, but use +/- 25% of the resources, and generate +/- 25% of the waste.
Sustainability's first appearance in modern times happened in the 1970s in response to spiking energy costs. But the focus on only energy efficiency often resulted in ugly buildings that also often had poor air quality due to being sealed up too tightly without ventilation to bring in fresh air.